Terms and Conditions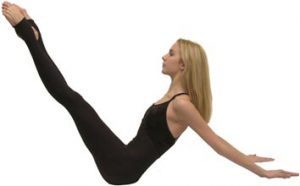 TERMS AND CONDITIONS
Fitness to Participate
Before joining a class, you must have completed a beginners course or one to one with Andrea or another instructor within the last 12 months.
A consultation form must be completed 24 hours before commencing the initial class and all subsequent medical conditions must be notified to the class tutor before the class commences.
Whilst our staff are fully qualified pilate and fitness instructors, they are not medically qualified so if you have any doubts about your fitness or capability to exercise, we strongly recommend that you get advice from a doctor first.
Payment/Cancellation
Credits can be be purchased online with a debit or credit card and classes can be booked immediately.  Where payment is by cheque, cash or BACS, Andrea needs to credit this to the booking site and only then will classes be bookable.
Credits purchased are valid for one year and can be used as payment for any class of the same type.  If a class is cancelled 12 hours or more before it is due to take place the account is credited and payment can be transferred to another class.  No refunds can be given.
All classes must be prebooked.  Arrival at a class without prebooking is charged at the rate of your previous class.  We reserve the right to ask you to leave if there is insufficient space.
Classes cannot be cancelled within 12 hours of the start of the class.
Classes
All classes are subject to availability.
For insurance and health and safety purposes children under the age of 12 are not permitted in the teaching area.
We reserve the right to amend class content, date, time, venue in the event it is necessary
Privacy/Confidentiality
We have strict security procedures covering the storage of your information in order to prevent unauthorised access and to comply with the terms of the Data Protection Act 1998.  We are registered with the Information Commission.
Booking a class confirms acceptance of these terms
If you have any queries please contact Andrea: [email protected]